If you ask a man in the street how long normal sexual intercourse should last, he would probably think of himself first, and then, tell a lie and add 10-15 minutes to the real numbers. Do you think the same? In fact, the bulk of men and women are not sure if their sexual intercourses last long enough. That's why they tend to add a couple of minutes or so in order not to fail.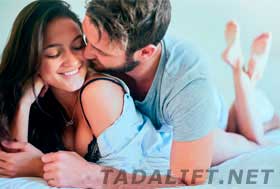 Yet, are there any norms regulating the duration of healthy intercourse? According to some studies, average sexual intercourse lasts from 2.5 to 7 minutes. This time measures only the period of frictions. It doesn't take into account the foreplay and other kinds of sex you may try during the intercourse.
But you still shouldn't worry if you don't get into these frames as there's no single standard. All people are different, hence, their endurance in sex may significantly vary.
What does the duration of intercourse depend on?
The factors affecting your durability in sex are very different. They comprise practically all the aspects of your life:
The age. The secretion of hormones in older people is less active than in young. Besides, the sensitivity of their sex organs may also be lower. Consequently, the older you are the longer you can last.
The frequency of sexual contacts. It's absolutely natural that the more often you have sex, the more endurance you gain. Rare sex is one of the reasons why men can't last long in bed. However, this statement is not true for women.
Emotional condition. Stress, anxiety, low mood, and depression can significantly influence your performance in bed.
What is considered out of norm?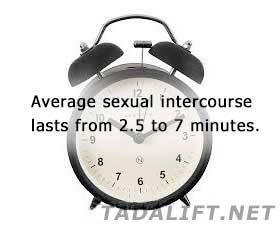 Now, as we know the approximate boundaries of what may be considered a norm when speaking about the sexual intercourse duration, we should determine what is considered pathological.
If a man ejaculates before the penetration or the coitus (the frictions themselves) lasts for less than 90 seconds, a man is considered to have premature ejaculation.
On the contrary, if the discharge of the semen hasn't taken place after 30 minutes of sex with penetration, a man may be diagnosed with delayed ejaculation.
However, there is a number of other factors that may influence the diagnosis. That's why only a doctor may determine the problem based on the results of the tests.