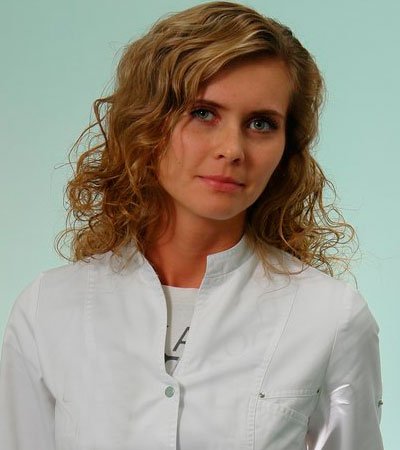 Elizabeth van Huffel is a successful doctor and at the same time the author of her own website devoted to the sexual dysfunction in men. She says:" Happiness of any family starts in the bedroom. So, I'm working to make people happy."
Doctor van Huffel was born in 1983 in the Netherlands. Despite her young age, she has already gained a lot of professional and life experience and now she is ready to share it with others via her website. Being a student at Erasmus University Rotterdam, she studied at the Faculty of Medicine and Health Sciences. Her specialty was Human reproductive system.
Answering the question about this choice, Elizabeth says that she has always understood the importance of healthy intimate life for both physical and mental wellbeing of any adult person.
Having graduated from the university in 2007 as Basisartsen (in other words physician), she continued her medical practice at Erasmus University Medical Center, which is the largest scientific medical center in the Netherlands. Yet seeing how many men turn to the doctors with the problems of potency and sexual health, doctor van Huffel decided to continue her education and devote her medical practice to the problems of erectile dysfunction and male intimate health on the whole.
In 2010 she applied for R&D based doctorate and gained a Ph.D. in Medicine on completion. Finally having all the needed knowledge, Elizabeth van Huffel could embody all her plans and goals.
To develop her medical career, she moved to Amsterdam and started working at the Urology department of VU University Medical Center Amsterdam. There she gained a valuable experience in the therapy of various male sexual health problems including premature ejaculation and erectile dysfunction.
Having 3 years of experience as a physician and almost 7 years of praxis in urology, Dr. Van Huffel has seen a lot of men who gave up in the face of troubles, however, she was deeply inspired by those, who didn't. That's why she decided to create an online platform where men could find out more about the possible causes of problems in bed and how it is possible to prevent and treat them.
To make the auditory bigger and bring her thoughts to the ears of more people, Dr. Elizabeth van Huffel has started a video blog on YouTube, where she shares her vision of the problem and gives advice to those who really need them. In addition, she leads an active life in social media. The number of her subscribers is growing fast and she hopes to achieve 100 000 of the followers by the end of the year.
With the help of her website, Dr. Van Huffel has organized a group of psychological support for men experiencing difficulties in the intimate life. The main goal of this project is to help people with "awkward problems" understand that there is always a way out and they have to turn for medical help and not wait until the disease goes too far.
As for now, Dr. van Huffel runs a successful health company of like-minded people. You won't see any ads or sale offers at her website as it is funded by the optional membership of people who want to become a part of this big team. She spends most of her time with the family or working with the website development.
Contact
To contact Dr. Van Huffel, you may send her an email to [email protected] or write her in the social media. The doctor's time for answers is limited so she cannot consult you online.
Dr. van Huffel on Twitter, Facebook and Wikipedia (in Dutch).