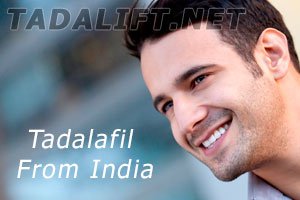 Tadalafil is a potent, selective inhibitor of PDE-5. Its dosage usually varies depending on the symptoms and tolerance of the patient. To avoid harmful effects, you should exercise care in observing the instructions of your doctor.
Take one pill an hour before the planned sexual activity. Since meals have no influence on how the drug acts, it does not actually matter whether you take the drug after meals or on an empty stomach. The effect lasts comparatively long (36 hours tops). The usual recommendations promote taking not more than one pill once in 24 hours.
The characteristic feature of Tadalafil is its duration of action going as high as 36 hours (with a plasma half-life of about 14 to 15 hours). Sildenafil (plasma half-life of 3.23 to 3.31 hours) and vardenafil (plasma half-life of 3.2 to 5.3 hours) have a duration of action not exceeding 4 hours in both cases and therefore choosing the correct timing for those medications may be difficult.
Compatibility with other substances
Do not use Tadalafil in combination with nitrate drugs (so-called "nitros"), used to treat angina pectoris or heart failure. Your blood pressure may suddenly drop as the result of said co-administration, which is extremely dangerous. Besides oral medications, there exist various types of nitrogen-containing drugs, such as medical tapes, mouth sprays, and injection, so be careful and check all your current medications. In addition, if you are currently taking medications for dysuria and/or antihypertensive drugs classified as alpha-blockers, you need to carefully monitor fluctuations in your blood pressure.
Drinking alcohol while using Tadalafil is not forbidden; however, this may drastically affect the duration of action. Another aspect of frequent drinking is the psychological effect that it has on your partner. Please remember that your adequate sexual performance also stems from a healthy psychological setup and wholesome relationships with your partner in the first place.
Warnings and precautions
All the following warnings have been created based on the administration of Cialis to patients within courses of clinical treatment. The relevant information was collected by means of objective diagnosis, surveys, and analysis of the patients' past histories of erectile dysfunction and underlying diseases.
Since sexual activity is associated with a cardiovascular risk and because patients with severe erectile dysfunction comprise the high-risk group in regard to cardiovascular events, it is important to take into account the existing heart and vascular conditions before starting a treatment with Tadalafil.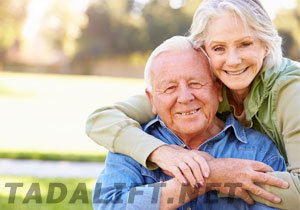 After taking the medicine, your visual field may become clouded temporarily. Alternatively, the color of your surrounding may look abnormal to you. Due to the drug's ability to cause dizziness, you should pay extra attention when operating cars or working at high altitude.
In the unlikely event of your erection lasting more than 4 hours, please consult your doctor immediately. Also, should your eyesight suddenly decline, stop taking the medication and consult an ophthalmologist. In case of a sudden deafness or changes in hearing (tinnitus, dizziness), consult an otolaryngologist as promptly as possible.
Aside from the abovementioned side effects, all PDE-5 inhibitors may lead to headaches and hot flushes. Since such reactions are caused by the dilating blood vessels, they go away relatively quickly and bear no real danger. In the clinical trial data collected in the US, the proportion of patients with headache was about 13%, while hot flashes/flushing reached as high as 9%.