As people age, there are certain conditions or medications that may put a damper on their sexual performance and drive, but it's important to have healthy sexual relationships in a family even if you're over 50 years old. The good news is that it's still possible to enjoy regular sex after 50. All you need to do is follow a few helpful guidelines.
How to Keep Sex Fulfilling and Exciting after 50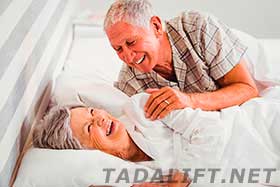 Doing regular exercises;
Keeping sex interesting and trying something new;
Thinking beyond your sexual intercourse;
Troubleshooting medications;
Going slowly after surgeries or diseases;
Talking things out;
Getting comfortable.
Regular Exercises
Do exercises on a regular basis because they can help you strengthen muscles, improve your mood, and make you look better while allowing you to enjoy your sexual life. For example, men are less likely to have ED problems if they participate in long-distance bicycling.
Trying Something Interesting and New
Come up with interesting ideas to add more variety to your intimate life. Feel free to try different sexual poses, take a bath with your partner, create a romantic setting, make a massage, etc.
Think beyond Your Sexual Intercourse
In addition to sexual intercourse, there are other options that let you enjoy pleasure and closeness with your partner:
Trying out different sex toys;
Giving a sensual massage.
Get Comfortable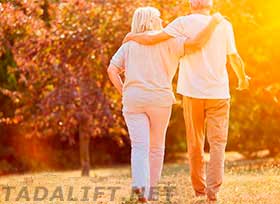 If such conditions as arthritis make sex less enjoyable for you, get comfortable and find better ways such as trying new positions that are easier for the body or using pillows for extra support.
Troubleshoot Medications
Sexual problems can be caused by specific medications, including antihistamines, antidepressants, ulcer meds, cholesterol-lowering drugs, and others. If you experience side effects, and they dampen your sexual life, consult doctors.
Go Slowly after Diseases or Surgeries
Before you reconnect with a partner, give the body enough time to recover completely. Start slowly with sensual kisses and touches. Don't be afraid to speak honestly about how you feel.
Talk Things Out
Talk with your partner openly especially if you have any intimate concerns, such as changing desires.